Upgrade Your Snack Game with Nutrafarms Bacon Wrapped Pepperettes
Looking for a quick and delicious snack to satisfy your cravings? Look no further than these bacon wrapped pepperettes made with Nutrafarms bacon and pepperettes. They're easy to make and can be done in a smoker, barbecue, or oven. Perfect for a snack on the go or to pack for lunch. Here's how to make them!
Ingredients for Bacon Wrapped Pepperettes:
Instructions for Bacon Wrapped Pepperettes:
Preheat your smoker, barbecue, or oven to 325°F.
Take one pepperette and wrap it in one slice of Nutrafarms bacon.
Repeat step 2 until all the pepperettes are wrapped in bacon.
Place the wrapped pepperettes on your smoker, barbecue (over indirect heat), or in your oven.
Cook for 30-40 minutes or until the bacon is dark and crispy.
Remove from the heat and let cool for a few minutes.
Serve and enjoy your delicious bacon wrapped pepperettes!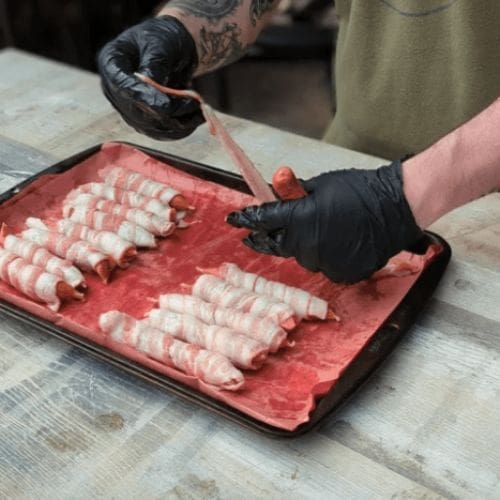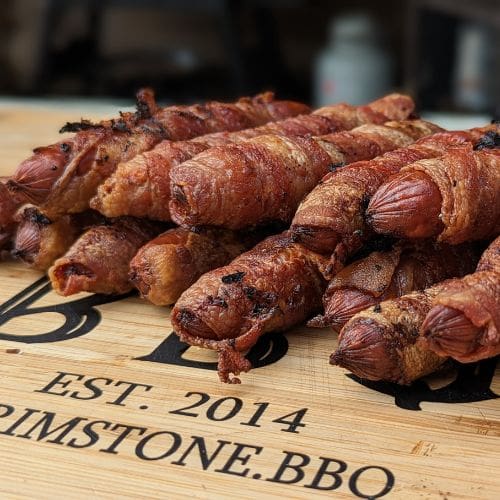 Final Thoughts:
That's it! A simple and tasty snack that's sure to impress. Using high-quality Nutrafarms bacon and pepperettes ensures that you're getting the best flavour and quality.
Try this recipe out for yourself and let us know what you think. Happy snacking!